XFINITY Theatre | Hartford, Connecticut
A team-up of two legendary rockers, both on and off the stage, are touring this year, ready and proud to be 'Freaks On Parade' for their 2023 tour. Joining them are the bands Ministry and Filter. Tickets are on sale now, so book yours to secure your places, as with extra dates being added, this tour is sure to soon be sold out! So, raise your fists and yell with two of the hardest rockers on earth and parade proudly as a freak with Rob Zombie, Alice Cooper, Ministry and Filter on their 'Freaks on Parade' 2023 tour at the Xfinity Theatre on 09/10/2023.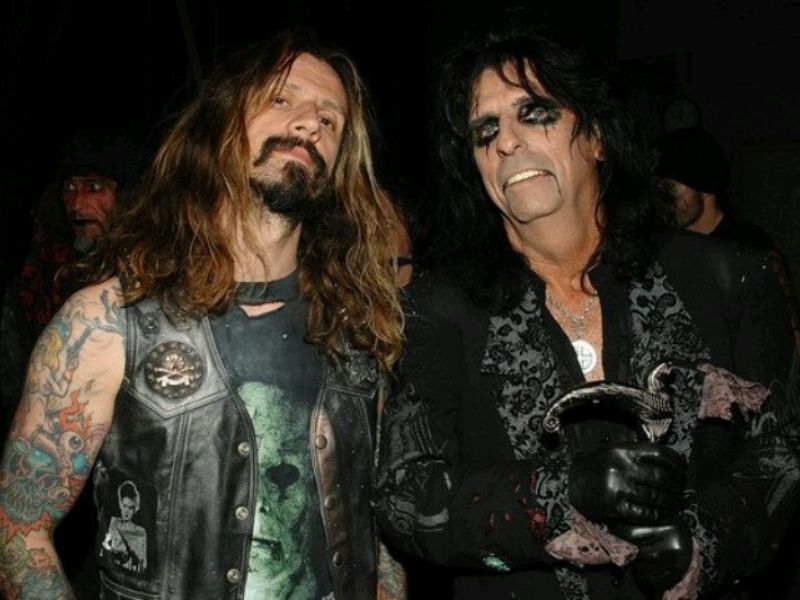 Two of the original hard rockers announced a joint tour for 2023 and are stoked to be 'Freaks On Parade'. Both Rob Zombie and Alice Cooper embody the toughness and craziness of hard metal and their permanence as globally renowned rockers proves this. Last year they both released albums with Cooper's latest album, 'Detroit Stories', being a love letter to the origins of the enigma Alice Cooper and the birthplace to angry, hard rock with the album being recorded in Detroit and celebrating some legendary Detroit musicians' playing with stella covers and original Cooper tracks, such as 'Hanging On by a Thread (Don't Give Up)'. Rob Zombie delighted metal heads with his first solo release since 2016, 'The Lunar Injection Kool Aid Eclipse Conspiracy', and it is already a classic Rob Zombie album, with the singles, such as 'The Eternal Struggles of The Howling Man', already stamping their heavy rhythms on fan's hearts, as well as the 10 instrumental tracks. Joining them are industrial rock and metal music pioneers, Ministry and Filter, ready to rock out and freak out with their latest material. Make sure you are too and be at the Xfinity Theatre on the 10th of September by booking your tickets whilst you still can!