XFINITY Theatre | Hartford, Connecticut
Imagine Dragons fans, we've got a treat in store!! The band that brought you "Radioactive," are on tour with their album "Evolve," headed to the Xfinity Theatre on Tuesday 5th June 2018! Get ready for another unforgettable show by buying your tickets NOW!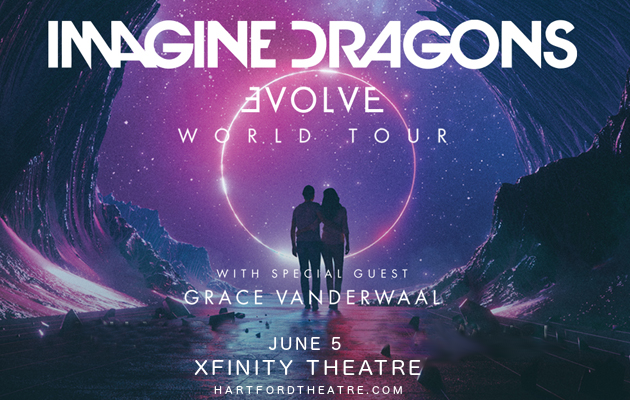 2017's new album has gone down a storm. The hit single "Believer," hit number 1 on the Hot Rock Songs chart almost immediately and remained there for several weeks and over 15 on the Billboard Hot 100!!
""Believer" means a lot to me because it really signifies a big step for me as a human being as well as a step forward sonically from Smoke + Mirrors," said frontman Dan Reynolds. "I was in a low state dealing with depression for a year straight and then I came home, reconnected with family and friends, did self-help and reached out to a therapist. We worked through a lot of shit I had been dealing with, and I think it gave me new perspective to reflect on the band and see it with more clear eyes. I just had a lot of gratitude for the low points and highs of my life… That's what "Believer" is about, and the fact that it's resonating with people is really rad."
Experience it all live – grab your Imagine Dragons tickets today!!