XFINITY Theatre | Hartford, Connecticut
"GET RICH OR DIE TRYING" was the album that made the name 50 CENT. Its reach was astounding, bringing so many new fans to hip-hop, and now Fiddy is taking it on the road to celebrate its 20th anniversary on a trek called the "Final Lap Tour." Expect to hear all the major hits like "P.I.M.P.," "Many Men," "In Da Club," and so much more, which will transport you back in time to one of the hottest periods in hip-hop history. His performances are consistently praised for their high levels of energy and appeal, so for an amazing night, be sure to secure your spot right here and now. Get your tickets to see him and special guests, the legendary Jeremih and Busta Rhymes, perform at the Xfinity Theatre on Friday, August 11, 2023, by clicking the "GET TICKETS" button before someone else gets to them.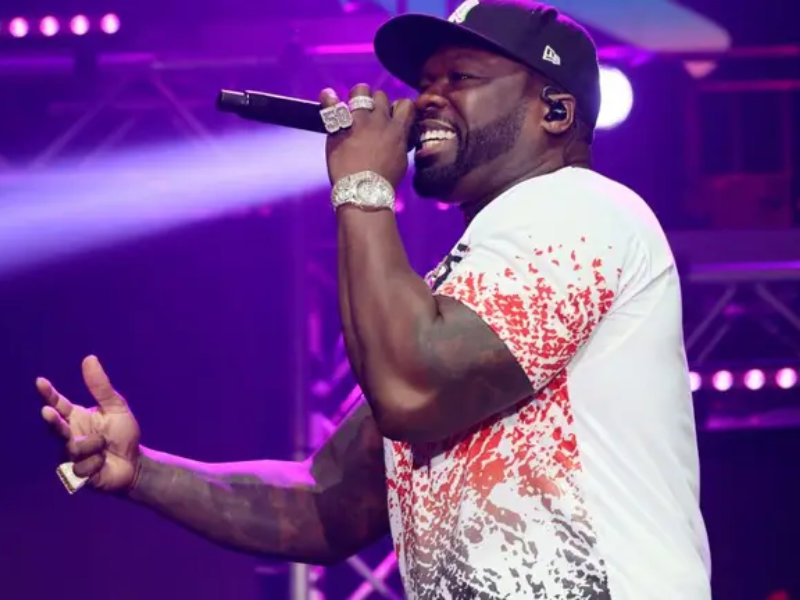 Curtis James Jackson, better known by his stage name 50 Cent, was born on July 6, 1975, in Jamaica, Queens. From the street lifestyle to that of a professional hitmaker, actor, writer, TV producer, and entrepreneur, 50 Cent has had an astonishing rise to fame.
Jackson transitioned from the drug trade to the music industry, with his song "How to Rob," which comically ridiculed the industry heavyweights. He received a lot of attention and controversy because of that song, which took potshots at virtually every major player in the industry at the time. The reach was wide it got him his first contract after Eminem got hold of it.
In 2003, Fifty put out "Get Rich or Die Trying," his debut album for a major label. With songs like "Many Men" and "In da Club," this album is his most successful to date. It has sold over 12 million copies around the world, and 50 Cent would use the album's success to get his acting career off the ground with a hard-core film of the same name that featured a semi-autobiographical adaptation of his life.
After that, he released a number of albums, such as "The Massacre" in 2005 and "Curtis" in 2007, as well as 2014's "Animal Ambition" which displayed the rapper's ability to grow. All told, he has had huge success in the music industry, which he has used as a platform to promote his business ventures.
His enthusiasm for the beverage, Vitamin Water, led to an offer of brand ambassadorship and a minority stake in the company. Mentioning the name in his songs, 50's minority share was worth $100 million after Coca-Cola took an interest in the brand and bought the company for $4.1 billion.
Despite 50 Cent's many feuds in the music industry, one thing is certain: whether it's through his wild antics on social media or his critically acclaimed television series like Power, the man knows how to keep his fans entertained. His live performances are legendary for their high energy and ability to connect with their audiences. If you want to experience what his fans have described as "something truly special," you need to get tickets to one of his shows before they sell out.