XFINITY Theatre | Hartford, Connecticut
Snoop Dogg and Wiz Khalifa collaborate once again this summer as they hit up cities all across North America on the High Road Tour! Having hooked up in 2012 to co-star in Mac and Devlin Go to High School, the superstar rappers will now take to the stage together, as well as fellow emcee Kevin Gates & singer-songwriter Jhene Aiko! Catch them at Xfinity Theatre on Saturday 30th July 2016!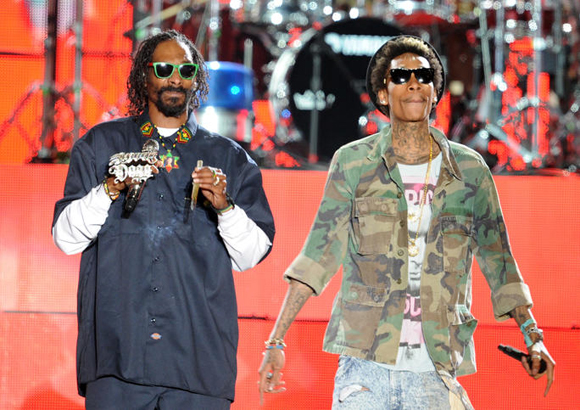 Wiz Khalifa is an American rapper, songwriter and actor, whose music career started in 2005 with the release of Prince of the City: Welcome to Pistolvania, his first mixtape. His first full-length album, Show and Prove, was released the next year, and lead to him signing a record deal with Warner Bros. Records in 2007. Khalifa's début Warner Bros. single "Say Yeah" reached number 25 on the Billboard Rhythmic Top 40 music chart and number 20 on Billboard's Hot Rap Tracks, but it was 2010's single with Atlantic Records, "Black and Yellow", that really put him on the map, peaking at number one on the Billboard Hot 100. His fifth studio album with Atlantic, titled Khalifa, was released on February 5th 2016.