XFINITY Theatre | Hartford, Connecticut
It's been announced! Nu Metalers Korn & and Grunge based Alice In Chains are about to make your dreams come true as they have released the news of their 2019 tour thats no doubt going to become one of the most talked about events of the year! Get your rock on as two of the biggest bands join their forces together and head down to Xfinity Theatre on Saturday 10th August 2019! Tickets are already exploding so be sure to grab yours while you can and let your friends know – this is the place to be!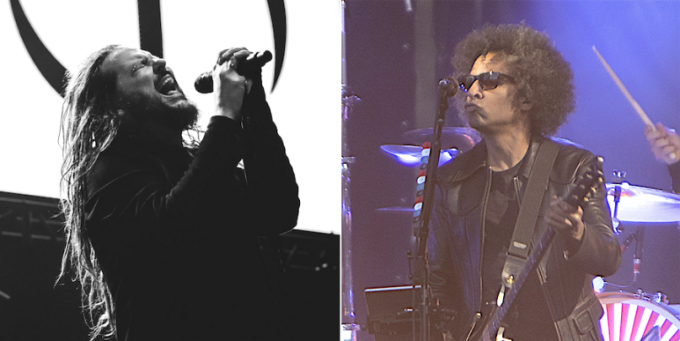 Korn:
Korn have well and truly rocked the stages across the world and are back on the road to do it once more, this time on a co-headline tour with the incredible Alice In Chains. As one of the biggest groups to make it to the big time during the 90's, they were quick to make a name for themselves on the Nu Metal scene. With decades of music under their belts, their heavy releases have kept their fan base every-growing all the way up until today. Along with their studio albums, Korn made it known that their video's were just as important as the music and took over many of the music channels at the time such as MTV and Kerrang. It's no wonder that they established themselves so well in the genre and gained major press and success from their releases. Their albums quickly became platinum and gold certified and their group went from the underground rock scene to the mainstream Metal scenes within just a few years since their debut – and that is where they've stayed!
To this day, Korn have released seven video albums and thirty-nine music videos! As well as various top ten singles from their whopping forty-one singles released, twenty-eight of which have made it in the charts across the board. Fans can't get enough of their music so there's no doubt in mind 2019 is going to be another epic year ahead for the group.
Alice In Chains:
As part of the grunge movement happening in Seattle back in the late 1980's to early 1990's – Alice In Chains were the band to watch as they transformed the music scene and gave a new element, different to what was happening at the time. Their sounds took rock to another level and quickly gained a huge fan base for doing just that! Their dedication to doing something out of the ordinary has stayed with them throughout the times.
Alice In Chains have had a successful career with a total of 30 million records sold all around the globe and 14 million sales in the US alone – this is a band that has really triumphed their way right to the top! With two hit number one albums and eighteen top ten singles that have hit the Billboard charts – with all of this and more – these guys have truly triumphed and just keep on giving.
Catch these two globally known and successful Metal and Grunge bands LIVE this coming summer as they head out together on tour!!