XFINITY Theatre | Hartford, Connecticut
Big big BIG news!! on Tuesday 29th August 2017, GREEN DAY are playing the Xfinity Theatre along with support from Catfish and The Bottlemen!! Don't miss your chance to see these legends of punk rock live!!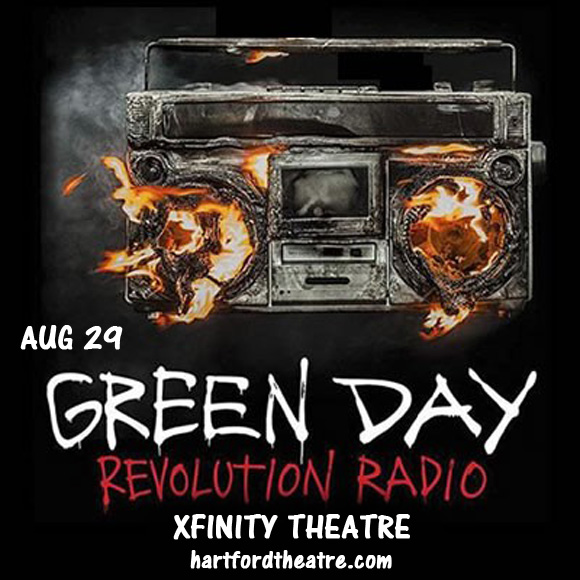 Formed in 1986, Green Day's origins are in the classic story of starting out in the classroom; Billie Joe Armstrong (vocals, guitar) and Mike Dirnt (bass guitar) were just 14 when they first started playing together as Sweet Children. During a few changes in lineup and the band name, their debut EP was released in 1989, and their first full-length album "39/Smooth" in 1990. Their success of their second album "Kerplunk" led them to sign with Reprise Records, releasing major singles in 1994 with "Dookie" that brought them mainstream success to continue through their subsequent albums, eventually winning them the Grammy Award For Best Rock Album with the globally successful "American Idiot." Originally part of the punk scene and releasing on an independent label, Green Day faced some controversies on their journey, but by and large have been credited with the distinction of being one of the bands that revived interest in punk as a genre in the United States – no small feat by anyone's standards. Now, with 11 studio albums under their belt, the band are on tour to promote their 12th, "Revolution Radio".
In support we have 4-piece Catfish and the Bottlemen. Influenced in equal parts by Evlis Presley and Oasis, this Welsh band have nailed the modern sound of popular rock music – wild and unruly, but sensitive, personal, and at times clearly emotional. They're the perfect opener for the historical legends that are Green Day – grab your tickets to this night while they last!!!