XFINITY Theatre | Hartford, Connecticut
This summer, rock band Dead & Company embarks on a 20-date tour that kicks off in June and ends in July. The much-awaited tour will be the band's seventh since its inception in 2015. Fronted by vocalist and guitarist John Mayer, the band, composed of former Grateful Dead members, is one of the most in-demand jam bands in the United States. On Tuesday, 5th July 2022, Dead & Company will be rocking out on stage at the Xfinity Theatre! The audience can expect the band to cover some of their fan-favorite songs, such as "Sugaree," "Brown-Eyed Woman," and many more. Fans can also expect the band to perform some Grateful Dead hits. Don't wait any longer! Get your tickets to see Dead & Company at the Xfinity Theatre this summer!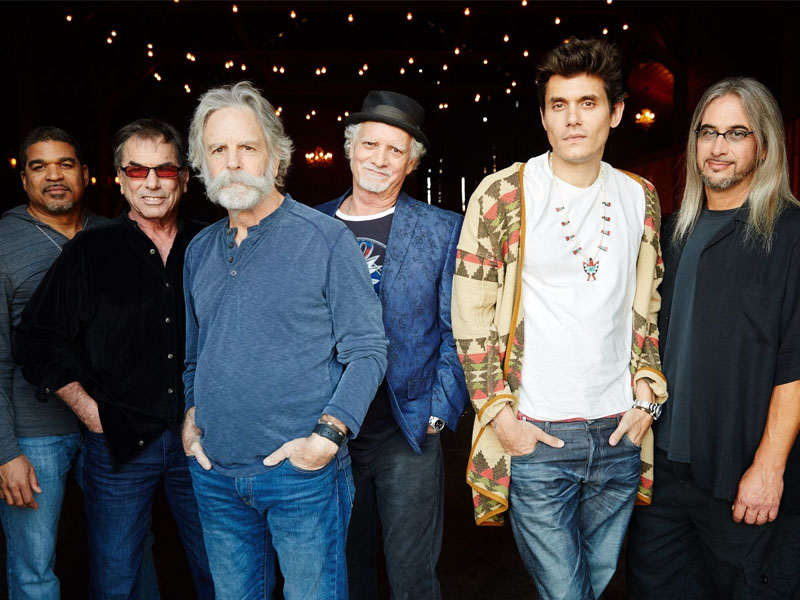 When John Mayer joined Dead & Company, many Deadheads were skeptical. Deadheads are fans of the legendary rock band Grateful Dead, whose career spanned almost three decades. The Rock and Roll Hall of Fame-inducted band disbanded in 1995 after the death of their frontman Jerry Garcia. There had been many reunions of former members over the past years. However, none made any impact similar to Dead & Company. Dead & Company, spearheaded by Grateful Dead co-founder Bob Weir, is composed of former members: Bill Kreutzmann on drums, Oteil Burbridge on bass, and Jeff Chimenti on keyboards. They recruited Mayer in 2015. The skepticism of Deadheads soon died down after the band started touring in 2015. Dead & Company was more than a post-Jerry revival of Grateful Dead. Together, they created somewhat of a supergroup – Grammy Awawrd-winning Mayer with his blues and pop-rock roots together with members from the legendary band.
This 2022, the band will tour for the seventh time in their career. A purely touring band, Dead & Company does not have any studio albums. Fans who want to experience the band can either watch their live performances on the Internet or show up at their mostly sold-out concerts. Many Deadheads and jam bands enthusiasts prefer the latter. Today, the band has gained the loyalty of fans in the United States and around the world. Since their first tour, Dead & Company has performed in front of millions of fans. Their six previous tours have sold over three million tickets. Moreover, the band currently holds the record for most concert attendance at the Wrigley Field.
Spend your summer with one of America's most sought-after live bands by scoring your tickets now to Dead & Company's show at the Xfinity Theatre on Tuesday 5th July 2022!