XFINITY Theatre | Hartford, Connecticut
Who's hyped for Chris Young?? The sensational country-pop artist returned in 2019 with his latest record, "Losing Sleep," and he's taking it on a journey around the world with the phenomenal Chris Janson!! With further special support acts yet to be announced, they're headlining the Xfinity Theatre on Saturday 15th June 2019 – it's a show no fan is going to want to miss out on!! Make sure that's not you – get your tickets ASAP, before they disappear!!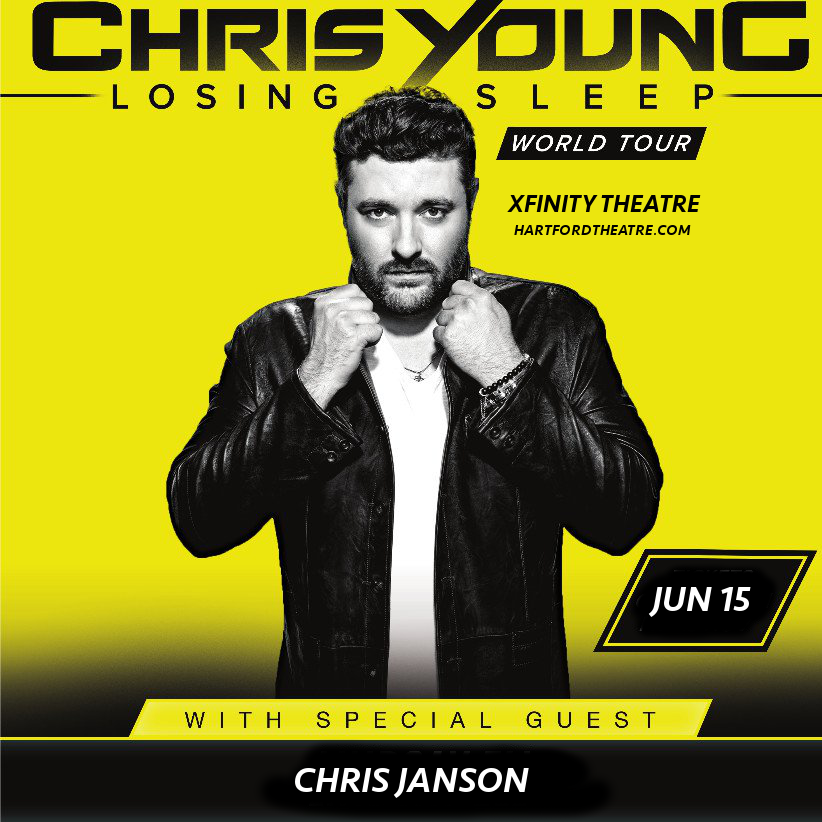 Since winning the Nashville Star television talent show, Chris Young has gone from strength to strength, gradually amassing a series of number one hits from his best-selling albums. His most recent addition, "Losing Sleep," was released to rave reviews from critics and hit No. 1 on the Top Country Albums chart.
"I'm definitely a traditionalist vocally and a lot of the time production-wise," Chris Young said, when asked to describe where his style fits in with country and pop music overall today. "But every now and then I'll get a chance to play with that just because my voice is really, really country. I love being able to do something like "Losing Sleep" that's more pop in production style with my voice layered on it, and then I love being able to come back and do stuff like "Where I Go When I Drink." That's a song on the new record that's really traditional all the way around."
It's the perfect blend – there's something at this concert for everybody! Have you got those tickets yet?? Hurry, because they aren't going to wait around for you!!