XFINITY Theatre | Hartford, Connecticut
The annual 93.7 Hot Summer Jam is BACK and this time, Grammy Award-winning artist Chance The Rapper is headlining! Coming to Xfinity Theatre on Friday 21st July 2017, Chance will be joined by fellow rappers Kyle, PnB Rock & ANoyd for a poppin' show that y'all will never forget!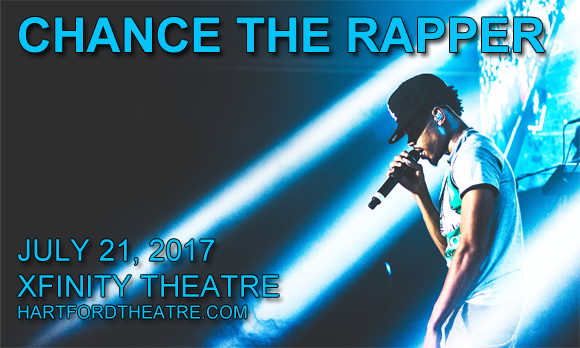 Rapper, singer, songwriter and producer Chance the Rapper came to public attention in 2013 with the release of his second mixtape Acid Rap. His first full length mixtape, titled 10 Day, was recorded during a ten day suspension from high school, and lead to him pursuing music as a career and a feature on the Childish Gambino track "They Don't Like Me" from his mixtape Royalty (2012). In 2016, Chance released his third mixtape, Colouring Book, which earned him three Grammy awards, including for Best Rap Album. Coloring Book was streamed over 57.3 million times in its first week of release, and became the first streaming-only album to ever receive and win a Grammy nomination.