XFINITY Theatre | Hartford, Connecticut
Somewhere between the line that divides rock and country music, Brantley Gilbert pops out like a sore thumb. With the recent announcement of his "Not Like Us Tour", expect this show to be not-your-average-traditional-country-music-concert. Gilbert's spectacular mix of country and rock music makes for an energetic, engaging, and entertaining live extravaganza. The clock is ticking as tickets are moving out quickly. No time to waste. Get your tickets now!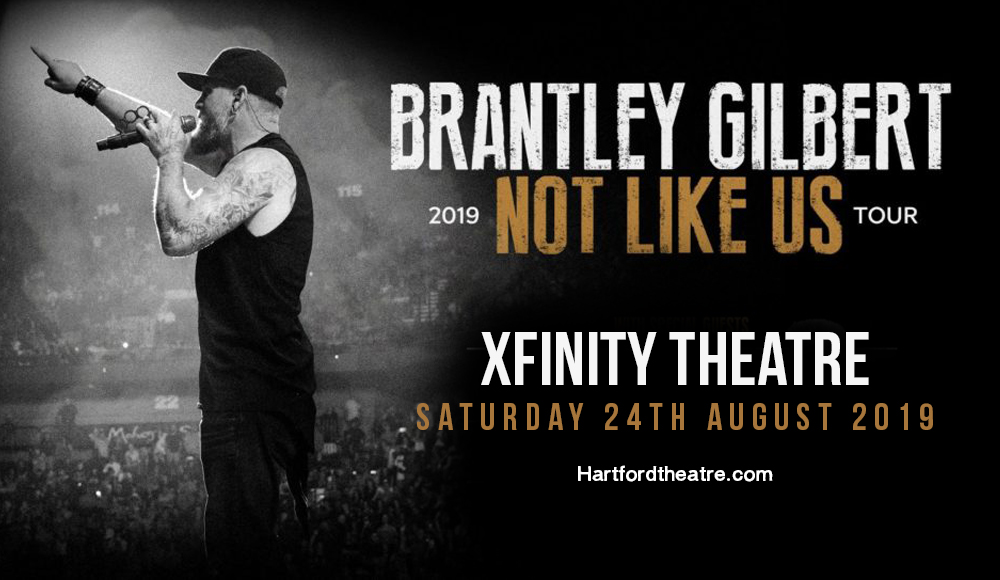 Brantley Gilbert truly means what he says with the title of his 2019 tour– the "Not Like Us Tour". He has proven time and time again that he always delivers top-notch showcase with a twist. Supporting him for this tour are Michael Ray and Lindsay Ell.
"I'm trying to open things up, but keep bringing the intensity," Gilbert says of what might well be his most diverse line-up yet. "I think Michael really gets how guys feel, and rolls into a sound that's all his own, and Lindsay, man, the only thing better than the way she sings is the way she plays that guitar! I am really fired up to be bringing both these folks out on the road this fall, because I know they're gonna give the BG Nation something that's gonna lift'em up, throw 'em down, and make them glad they got there early."
This singer-songwriter who has penned a long-string of hits such as "Country Must Be Country Wide", "You Don't Know Her Like I Do", "Bottoms Up", and many more, has 11 singles that held notable positions in the country charts, and four of which have gone to number one. But he really gets pumped-up when he's onstage performing.
"People work hard for their money, and I take it very seriously when we come to town," says the South Georgia-born and bred star. "Any time we hit that stage, we intend to give the people everything we've got. This new music is a whole new chapter of my life, and as much as the fans have been there for every step of this journey, I think – once again – they're gonna know just what I'm singing, too."
Isn't that vibe contagious enough to send you scoring for tickets now? Don't try to resist…act now, book your tickets now!