Xfinity Theatre | Hartford, Connecticut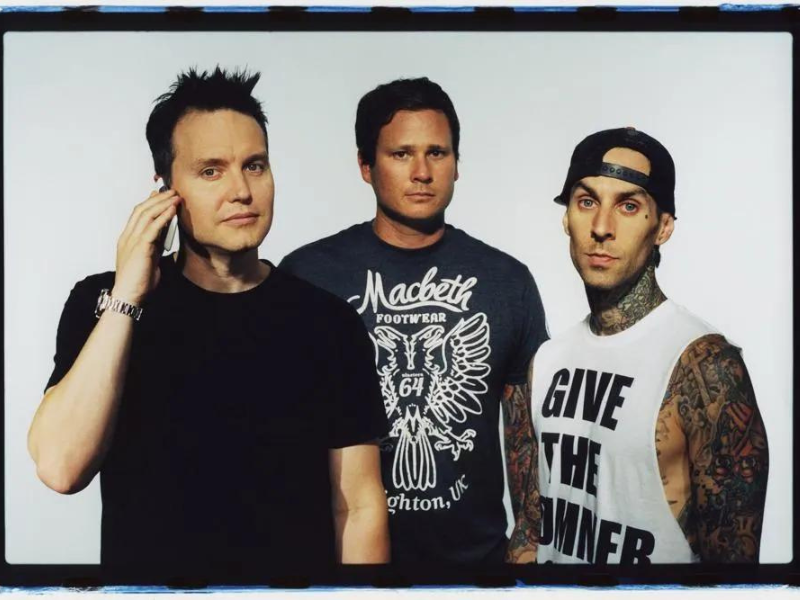 The blink-182 comeback continues… Having just released their newest album 'One More Time…', the band announced a huge stadium tour across North America for 2024. If you're a fan who's been waiting for this comeback for ages, it's time to ride the bandwagon because they're finally coming live! The trek is taking them across the country with support from Pierce the Veil, including a highly anticipated stop in Hartford, Connecticut.
Blink-182 and Pierce the Veil will perform live at the Xfinity Theatre on Wednesday, the 24th of July, 2024. Mark your calendars because you're coming to see the greatest punk bands right in Hartford! It's going to be an epic night you would not want to miss. Grab your tickets here today! You may purchase yours by clicking 'GET TICKETS' but be quick because tickets are selling out fast! See you at the show!
Get ready for a punk-rock explosion because blink-182 is hitting the road again next summer! This iconic multi-platinum band is set to storm across North America with a massive stadium and arena tour in 2024. After rockin' crowds worldwide and headlining When We Were Young Festival, Mark Hoppus, Tom DeLonge, and Travis Barker are bringing their electrifying new album, "One More Time," for its debut tour in the U.S. and Canada.
Live Nation is the force behind this epic 30-city journey, featuring stadium gigs at legendary spots like Petco Park in San Diego, Sofi Stadium in Los Angeles, Citi Field in New York, Fenway Park in Boston, and Rogers Centre in Toronto. Plus, they're heating up 25 more arenas, so there's no escape from the punk mayhem. With their new album, including chart-toppers "Edging" and "One More Time," it's the first time in a decade that Mark, Tom, and Travis are tearing it up in the studio together.
At this point, it's not a question of whether you should come to the show because you definitely need to attend - especially if you're a long-time fan of blink-182! It's going to be absolutely epic and it's going to be a show for the books. Making the tour even more special is that Pierce the Veil is tagging along!
Pierce the Veil is no stranger to the music scene, and they've been delivering hardcore vibes since their debut album, "A Flair for the Dramatic," dropped in 2007. Since then, they've been unstoppable, releasing five studio albums and taking their electrifying shows across the globe. In 2010, they hit us with their second album, "Selfish Machines," and then in 2012, they unleashed "Collide with the Sky," marking their debut under Fearless Records. The latter featured the mega-hit "King for a Day" and rocketed to No. 12 on the US Billboard 200. In 2016, they gifted fans with "Misadventures," and after a well-deserved hiatus, they made a triumphant return with their fifth album, "The Jaws of Life," on February 10, 2023.
So, attend the show for a spectacular explosion of punk rock! Grab your tickets here today!