Xfinity Theatre | Hartford, CT
One Direction fans are getting spoilt – hot on the heels of Harry Styles' self-titled album, the group's Irish band member, Niall Horan, is taking his debut album "Flicker," on a nationwide tour across America! Joining him on the road is the incredible country-pop artist Maren Morris. The pair are coming to the Xfinity Theatre on Friday 14th September 2018 – don't miss it!! Tickets are selling fast, so don't delay in getting yours!!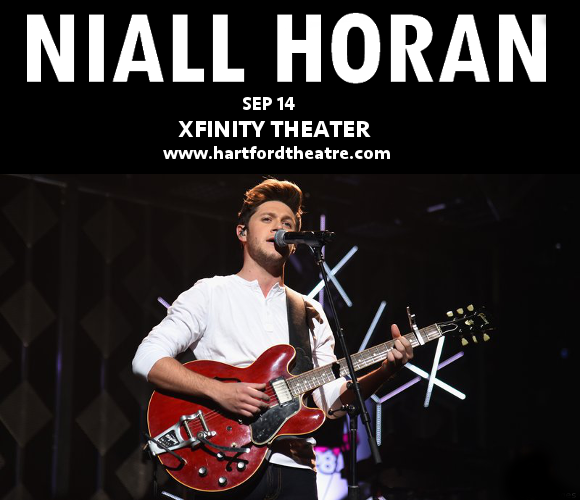 In 2015, Zayn Malik was the first to quit the biggest boy band in the world, One Direction, and launch a solo career. Finishing their 2015 tour as a group of four, the remaining band members – Harry Styles, Liam Payne, Louis Tomlinson, and Niall Horan – decided to take at least a year each to pursue their own solo projects and ambitions.
"We're all just kind of doing our own bits and pieces now, we're all enjoying it, we're all in touch, but I think people have this public perception that we all hate each other and One Direction is never going to happen ever again," Niall Horan reflects, keen on dispelling the rumours of animosity. "I think the media started to turn all of these words and make it seem like we all hate each other and One Direction will never happen again, which is complete bulls**t. It definitely will. We're just enjoying our time."
In the meantime, fans can enjoy being treated by each of their favorite band members individual works!! What are you waiting for?? Get your tickets to see Niall Horan live NOW!!