XFINITY Theatre | Hartford, Connecticut
MASSIVE NEWS, nu-metal fans!!! None other than pioneering heavyweights of the genre KORN will be headlining the Xfinity Theatre on Sunday 23rd July 2017!! Joining them are the metal colossus that are Stone Sour, together with the incredible Skillet and Ded!! This lineup is almost too good to be true – no self-respecting metal fan is going to want to miss this show!! Get your tickets FAST before they go!!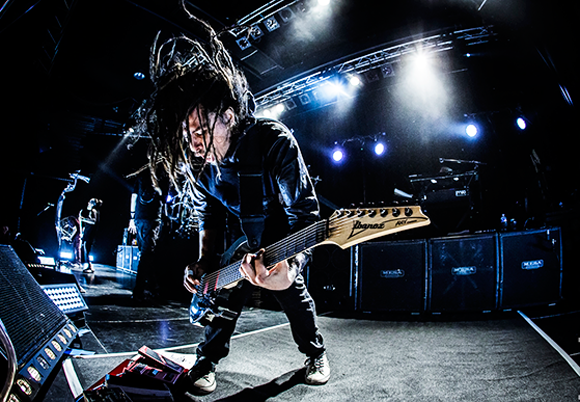 One of the most influential and important bands of the last 3 decades, Korn almost single-handedly created the genre of nu-metal, with music that was refreshingly, thrillingly different to all other heavy genres at the time, which remains iconic to this day. Legend has it that whilst recording their demo tapes, the music heard from outside was so compelling that a crowd was drawn around the studio!!
Formed by Slipknot vocalist Corey Taylor, with Joel Ekman, Shawn Economaki, and Slipknot member Jim Root, Stone Sour's earliest incarnation existed as early as 1992. Their first, self-titled album charted at No. 46 on the Billboard 200, later receiving two Grammy Award nominations for Best Metal Performance for the singles "Inhale," and "Get Inside".
Skillet are known across the world for their relentless tours, barely taking any time off the road, ranked among the Hardest Working Bands in 2011! With their crossover sound of Christian music and heavy metal, they have a strong universal appeal and have achieved great critical acclaim. Last but not least, we present Ded, who promise the heaviest, most full-on opening act you could possibly want!!