Xfinity Theatre | Hartford, CT
The caravan of chaos continues it snake-like wind around America, every town it has stopped is now a barren wasteland, the souls of the Pop-princesses' consumed to fuel the never-ending tour. The shambling mass of metal-heads descending on the unsuspecting cities, you too may join their number, at Knotfest Roadshow, now bound for Xfinity Theatre in Hartford, CA on Saturday, October 9th 2021. Featuring, the most thrilling and visceral musical collectives on the planet, Slipknot with Killswitch Engage, Fever333 and Code Orange. Reserve your seat on the caravan now, there may not be another chance.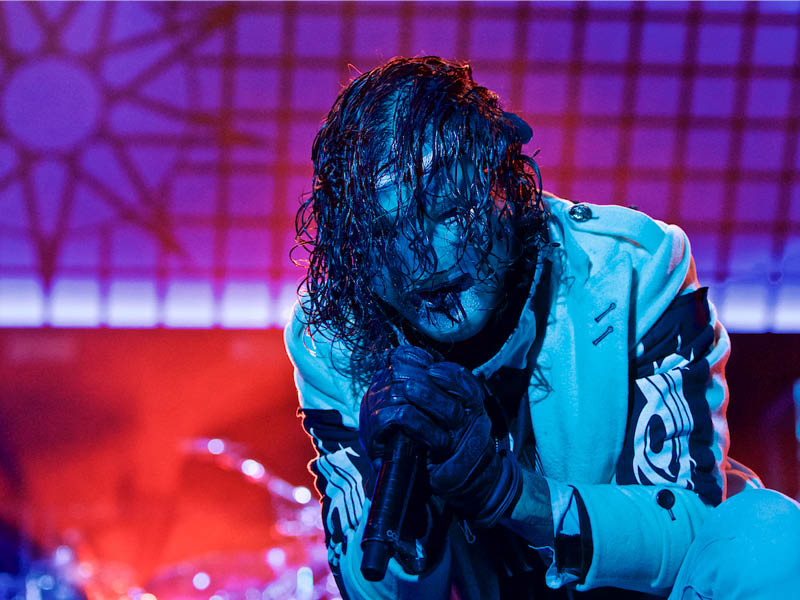 Slipknot have confirmed the exciting news that they have returned to the studio and are working on new material to follow the album, We Are Not Your Kind, which debuted at number 1 on the US Billboard 200, and was dubbed by Rolling Stone as the best metal album of 2019. While no official release date has been stated, and the album is still untitled, the Knotfest Roadshow announcement suggests that it may arrive this year.
Back in August 2019, Killswitch Engage released their eighth studio album, Atonement. The album charted at number 13 on the Billboard 200, with the single "Unleashed" nominated for a Grammy Award for Best Metal Performance, making it the third Grammy nomination for Killswitch Engage. Then in 2020, the band released an EP entitled, Atonement II: B-Sides, featuring six previously unreleased songs taken from the recording sessions of Atonement. 100% of the proceeds from the EP's sales were donated to the COVID-19 relief organization Center For Disaster Philanthropy.
Fever 333 released their second EP titled, Wrong Generation, in October 2020 with a righteous fury that stays true to its influences. It is an expertly crafted cross-genre album that perfectly captures today's tumultuous political and cultural climate. Long Live the Innocent.
Code Orange released their fourth studio album, Underneath, in March 2020. The album contains a heavier emphasis on industrial and electronic elements than their previous work, with Clash calling it, "practically a horror movie in audio form," stating that the "sheer, clear-eyed ambition they exhibit in pursuing the impossible is compelling enough to make Underneath an absolute must-hear for anyone who dares to dream differently."